Home > Help > Create an Excel spreadsheet

Create an Excel spreadsheet from a print file
Any report you create in STUREC© can be converted to an Excel spreadsheet. Here is an easy way to accomplish this.
Print any report and save it as a file. In our example we will go to Menu:6.6.7. and print a local id listing. Make whatever
selections are appropriate and be sure to save it as a file. We will save our file as ID. Remember that STUREC© will add
the .txt extension.
Fire up Notepad and open the print file you just created. Look in the Sturec folder.
Mark everything that is not data and delete it. This may take several passes on multi-page reports.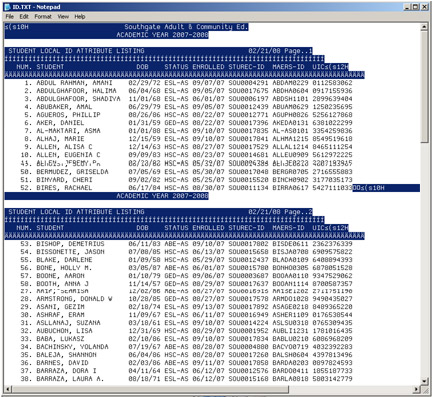 After you save the modified report, it should look something like this with all of the
headers and footers and formatting codes removed. Keep it simple and save it with
the same filename.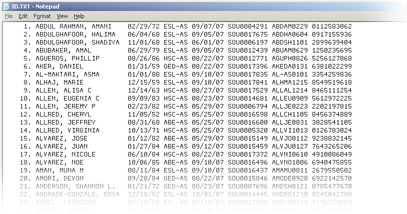 Now open Excel and open the file you just modified with Notepad and you should get a Text
Import Wizard. Make sure to tell it to start on the first line that contains data. Don't start on
a blank line.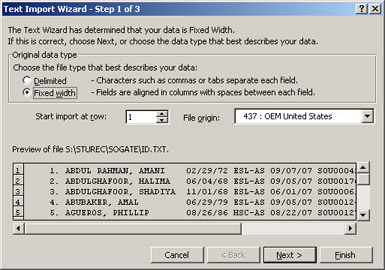 Click the Next button and you should see...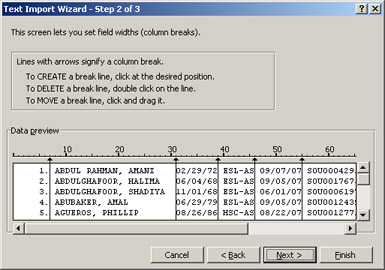 Most likely Excel will have everything pretty well figured out for you. All STUREC© print files are
always all Text. Click the Next button and you should see...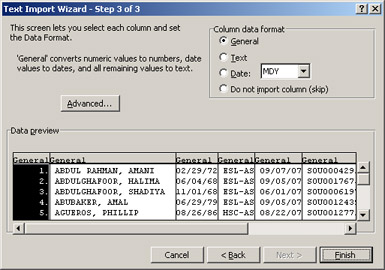 Go ahead and click the Finish button and you should see...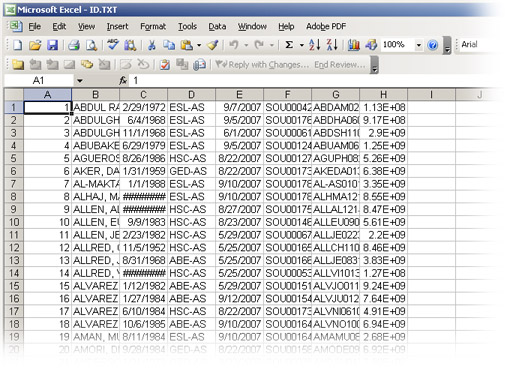 There it is. An Excel spreadsheet, but all the columns are the same size. Just use the column splitter
and make the columns an appropriate width to make the columns readable and the pound signs to
disappear and the scientific notation to be removed. Finally you should see...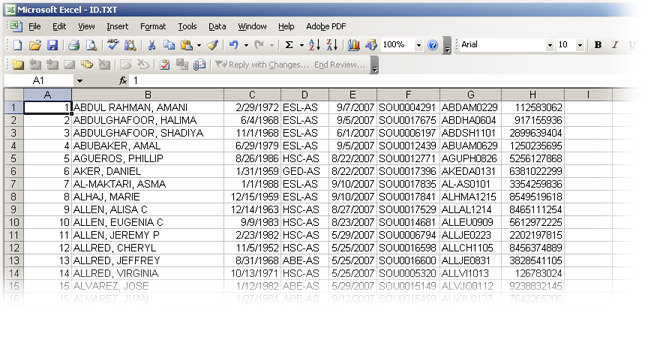 There you have it. An Excel spreadsheet created from a STUREC© report.
---
Information in this document is subject to change without notice.
All products mentioned are registered trademarks or trademarks of their respective companies.

Questions or problems regarding this web site should be directed to info@sturec.com.
Copyright © 2008 MicroData Systems, Ltd.. All rights reserved.