Manage your STUREC© icon (PIF)
You can control the way STUREC© behaves on your workstation. Follow these easy picto-steps.
Find the STUREC© icon on your desktop.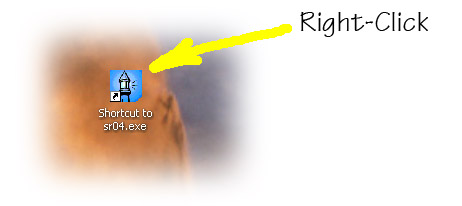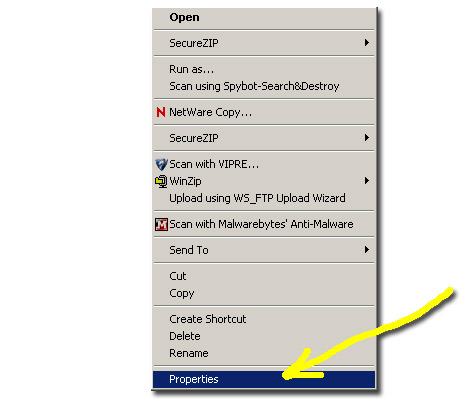 Select the last item, Properties from the pop-up menu and you should see this properties dialog.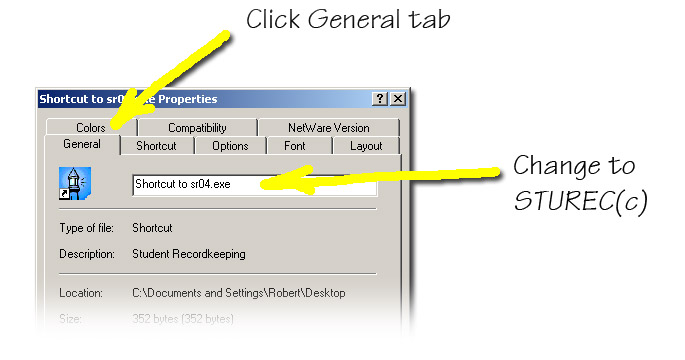 Next, click on the Shortcut tab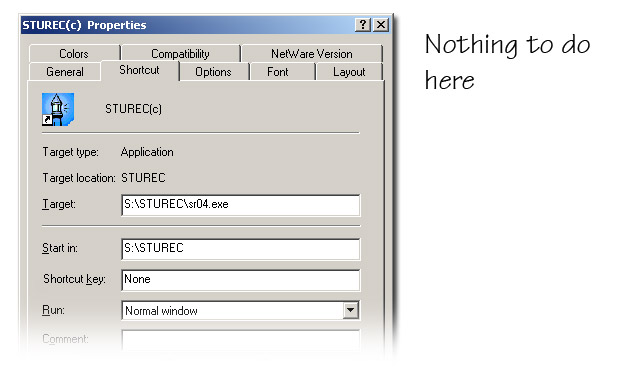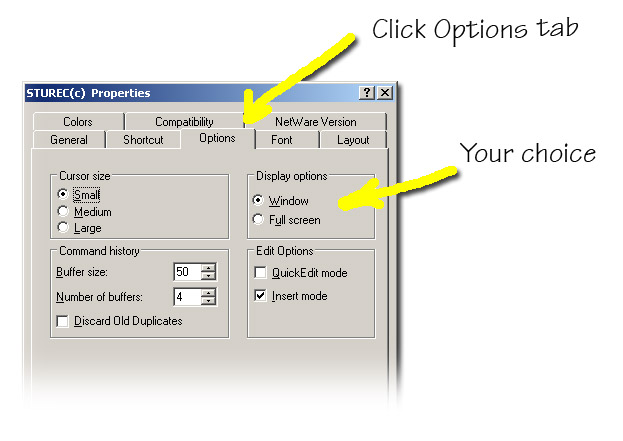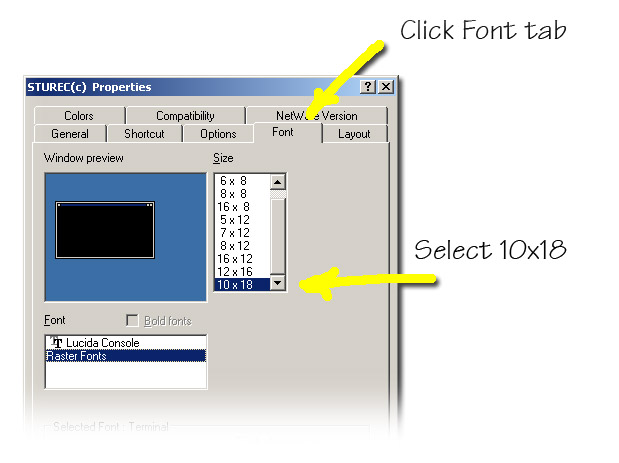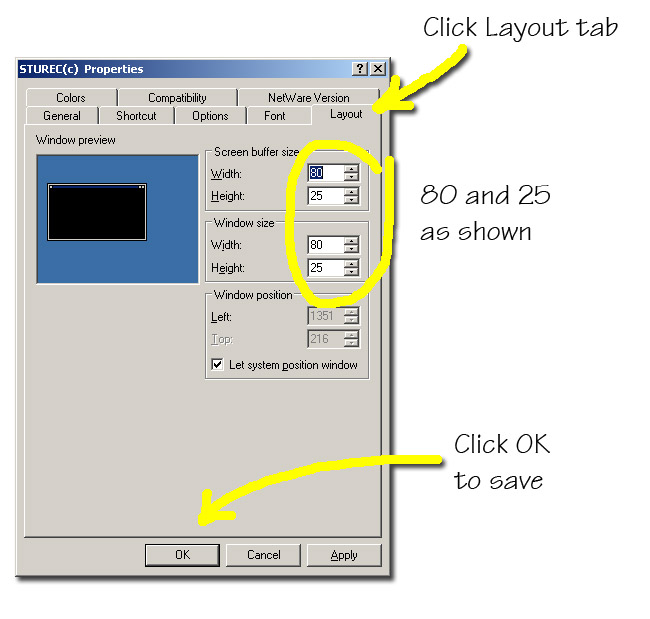 That is all there is to controlling the manner in which STUREC© is displayed.
---
Information in this document is subject to change without notice.
All products mentioned are registered trademarks or trademarks of their respective companies.

Questions or problems regarding this web site should be directed to info@sturec.com.
Copyright © 2008 MicroData Systems, Ltd.. All rights reserved.