Manage your STUREC© icon (PIF) on Windows 7
You can control the way STUREC© behaves on your Windows 7 workstation. Follow these easy picto-steps.
Find the STUREC© icon on your desktop.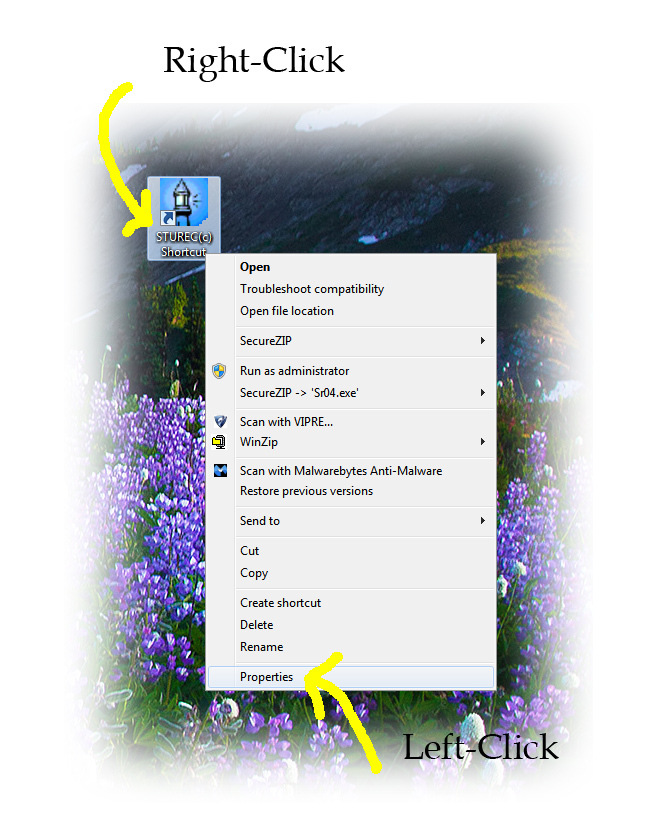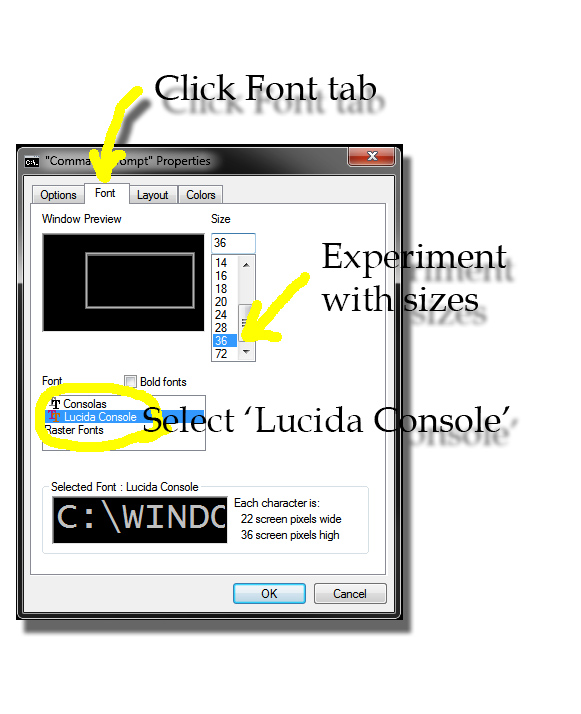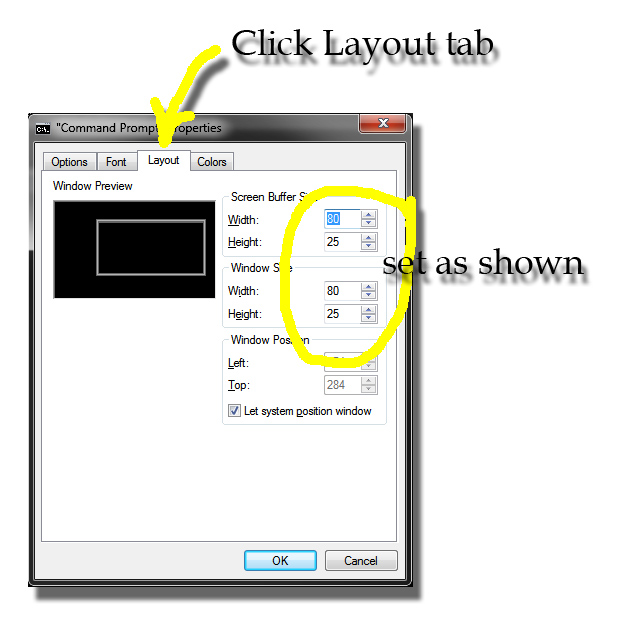 Click the OK button and enjoy your new larger STUREC© window. You may experiment and
try different sizes until you find the one that works best for you. You will not be able to get the window
to appear as 'full screen'
That is all there is to controlling the manner in which STUREC© is displayed.
---
Information in this document is subject to change without notice.
All products mentioned are registered trademarks or trademarks of their respective companies.

Questions or problems regarding this web site should be directed to info@sturec.com.
Copyright © 2013 MicroData Systems, Ltd.. All rights reserved.